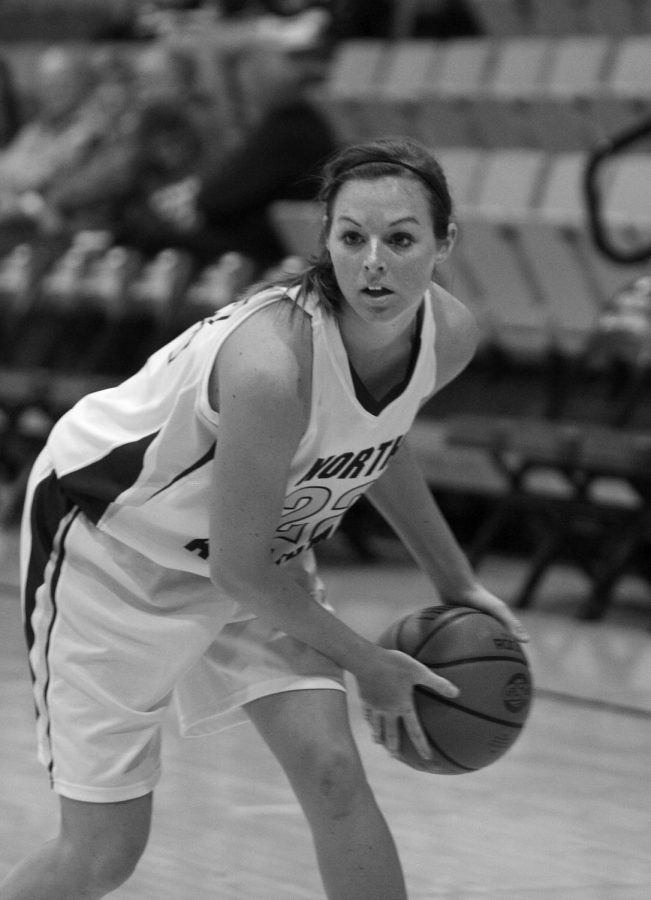 The UNA women's basketball team picked up another win Jan. 22 when they downed the University of West Georgia Wolves 69-62. The Lions are now 13-5 overall and undefeated in Gulf South Conference play at 4-0, putting them at first place in the GSC East Division. UNA is now the only remaining team in the division that is unbeaten.
Senior forward Niala Harris turned in another double-double in the contest, her second in as many games. She recorded 18 total points and 10 rebounds. Harris, junior guard Dana Jackson, senior forward Sequoyah Cliff, and senior guard Sanqueeta Meardith all reached double digits in points on the night.
"We're a balanced attack," Head Coach Terry Fowler said. "They can't just double, and people come out with that mindset that they're going to stop us in the post or stop our three-point shooters and we have a group around that we can say 'hey, pick your poison.' It works itself out."
The Lions hit 12-32 field goals in the first half while the Wolves hit 11-29. UNA took a 30-29 lead into halftime. West Georgia would eventually lead 45-40, but the Lions made a comeback, going on a 15-1 run halfway through the second half. UNA hit 14-23 shots in the final 20 minutes to secure the win. West Georgia made another comeback late in the game and cuts the Lions' lead to four, but the Lions hit their free throws to put away the game.
Harris led the team in points with 18 while Jackson picked up 14, Cliff totaled 11 and Meardith had 10. The win marked the Lions' fifth-straight victory, and the women's team has won eight of its last nine games.
"It feels great," said Fowler. "I told our kids we have to be excited about winning ballgames instead of being down. Celebrate the win but don't take it for granted. It is always good to win a conference game, especially a home game."
The Lions will put their undefeated GSC mark and five-game win streak on the line Saturday Jan. 29, as they travel to Livingston to play the West Alabama Tigers at 2 p.m. After the road contest UNA will host three-straight conference opponents: Alabama-Huntsville, Valdosta State and West Florida.
"We just have to stay focused and not think ahead," said Fowler. "Let's just stay focused and think about the day and get better every day. That's our mindset; today matters so let's get better today and we'll worry about tomorrow the next day."