Students encouraged to read handbook
The University of North Alabama's Division of Student Affairs sent out an alert, reminding students of how to access the UNA Student Handbook. This alert was sent out Aug. 23 via Student Digest.
Every student is responsible for knowing and observing the contents of the handbook.
"The Student Handbook provides another method to let students know about the services and resources that
are available to them at UNA," Tammy Jacques, Assistant Director of Student Affairs, said. "It also provides campus policies and expectations of the students as members of the UNA community."
The Division of Student Affairs updates the Student Handbook yearly with details and significant information about campus life.
Jacques said Student Affairs works with departments across campus to make sure the handbook materials are up to date.
"It needs to be evaluated annually," Jacques said. "Policies, procedures and information can change slightly year to year."
While last year's handbook added new topics like the Division of Diversity, Equity and Inclusion and the Mitchell- West Center for Social Inclusion, this year's only contained a few updates.
"Most everything in the Student Handbook is just small edits from the year prior," Jacques said. "The new addition is the Transportation Services Parking Permit Portal. Transportation Services created a user-friendly electronic process for students to submit information for their parking decals."
Jacques said that if there are major changes in the Student Handbook from the previous year, Student Affairs will highlight some of those key aspects on the website to make sure students know the new items added.
Students are also encouraged to thoroughly read through The Code of Student Conduct, which is a section included in the handbook.
The Code of Student Conduct states that students, whether they are graduate and undergraduates, are expected to uphold integrity, community, social justice, respect and responsibility.
Kayleigh Baker, Title IX Coordinator and Compliance Administrator, said reading the Code of Student Conduct, along with the University's Sexual Misconduct Policy, is a "must."
"We know you may not sit down and read it cover to cover, but it's so important to know what types of things are violations – even if you don't think you'd ever do anything that could get you in trouble," Baker said. "The obvious reason to read it is that even if you don't read it, you're still going to be held to it; but more importantly, if you don't read it, you may miss an opportunity to intervene when someone you know is in a risky or sketchy situation. Our campus is big on bystander intervention."
Baker said a big part of bystander intervention is knowing what types of behavior to look out for.
"We tell students, 'If you see something, say something,'" Baker said. "Reading the Code of Student Conduct and the Sexual Misconduct Policy are just one way we educate students on what that something is that they may be seeing."
While there has been no additional information added to UNA's Code of Student Conduct, the Office of Title IX and the Office of Student Conduct continue to ensure that it remains up to date.
"Last year, prior to the fall semester, the university implemented an Interim Sexual Misconduct Policy that was later passed by UNA's Shared Governance process in December and signed by the Board of Trustees in March of 2021," Baker said. "This is important because we want to follow the law. When we were doing that, the Office of Title IX worked with the Office of Student Conduct to make sure that the language in the Code of Student Conduct reflected and referred to UNA's Sexual Misconduct Policy.
Baker said the offices also want students to be directed to the Sexual Misconduct Policy because students have a lot of rights under Title IX.
"We want students to know about their rights," said Baker.
To ensure this, the Office of Title IX had all incoming students complete "Voices for Change," an online module that gives students information about where to find policies and prohibited conduct. These students also receive information about the Code of Student Conduct in their First Year Experience (FYE) courses.
"We've also spent a lot of time over the past year updating our website to make it more student-friendly," Baker said. "On our website, not only will you find information about the Title IX team or the Policies and Procedures, but we've also created pages to give you more information about investigations, pregnancy resources, updates to Title IX federally and information specifically about harassment targeting members of our LGBTQ+ communities."
Along with Baker, Nick Gordon, Director of Student Conduct, joins in on this push to bring about more student awareness to both the handbook and Code of Student Conduct.
New to the university, Gordon plans on going around campus, introducing himself and making his presence known.
Gordon said by doing this, he hopes to be more visible across campus, especially at the beginning of the semester, so students can know him as a resource.
"It's not fun for students to hear about [their expectations and policies]," Gordon said. "I hope that by being more visible and bringing more awareness, it will lower the number of students we interact with."
Gordon said, in addition to providing students with resources and expectations, the handbook also provides them with more interpersonal skills.
"We're not here to kill fun or to judge the decisions [students] make," Gordon said. "The idea is to let students know things that help [them] both inside and outside the classroom because we know that when you get a job, you're going to need people skills."
Gordon said that he hopes the handbook and the code of conduct guides the students as much as possible towards the direction they want to go. He said the idea is for these resources to be similar to "bumpers for kids" at the bowling alley.
"If you look at the trends over the past 20 years of higher education and the people that are hiring graduates of any college, the companies that are hiring are starting to put more stress on inter-office relationships and skills," Gordon said. "If you have someone who has perfect attendance and is extremely intelligent, but can't develop and maintain a relationship with someone who works next door to them, it's not worth hiring them."
Gordon said the Office of Student Conduct, the Office of Title IX and Student Affairs' job is to help students develop social skills so that when they get a job, they are able to carry a conversation with somebody and it would be appropriate.
"I can't stress enough that [the Code of Conduct and the handbook] are good resources to have," Gordon said. "I don't think that either one has to be memorized, but students do need to be somewhat familiar."
About the Contributors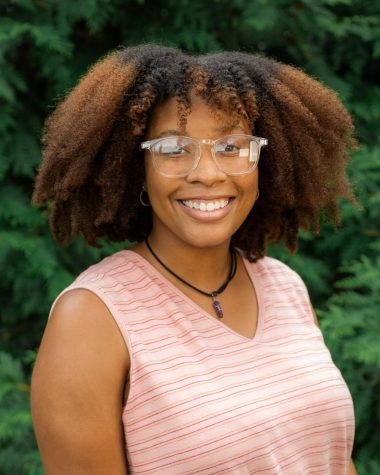 Lavette Williams, Editor-in-Chief
Lavette Williams is a senior from Florence, Ala. She has been a part of the Flor-Ala staff since her freshman year and has been Editor-In-Chief since her...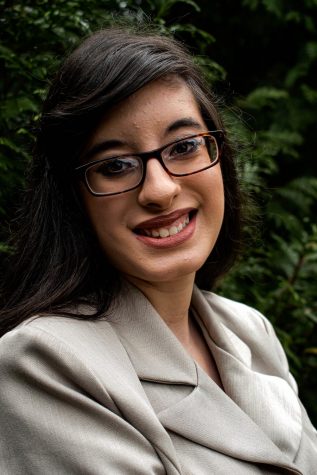 Andrea Arroyo, Graphic Designer
Andréa Arroyo is a sophomore pursuing her Bachelors of Fine Arts with a concentration in Digital Media and a minor in Spanish. She is from Eva, Alabama,...