Vice President of Senate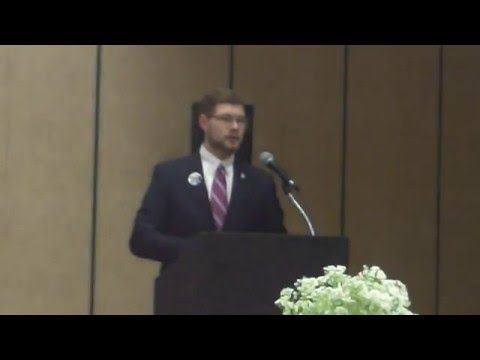 Student Government Association held an event called "Meat the Candidates" where students could meet the SGA officer candidates and learn more about their platforms Feb. 17.
Sophomore Hugo Dante and junior Tyler Delano are on the ballot for Vice President of Senate.
Both candidates said they think their experiences in SGA since freshman year prepared them for the vice president position.
Dante said he thinks delegation skills and knowledge of parliamentary procedure will help him run an effective senate.
Noted his experience in various executive positions he's held since coming to UNA.
"In my year and a half that I have been at UNA, I have held seven executive positions, and I have been president of two organizations," Dante said."(I have) also founded two organizations on our campus." 
Delano said he thinks his experience as pro tempore, the position under the vice president of senate, has prepared him for the vice president position.
"I fill in when she isn't there," he said.
He said he hopes to continue the campus beautification effort and promote campus tradition. Part of that effort is cleaning and updating the buses, he said.
"Those buses are used on preview day," Delano said. "If they're gross, what will prospective students think when they come to campus?"
He said he thinks the updated buses will give the campus a more modern, cleaner feel.
Dante said one of his goals is to address ethical problems on campus.
"A quote from our SGA code of laws says, 'To expose corruption whenever and wherever it is discovered. We haven't addressed corruption in any way (since I've been with SGA)."
He also said he thinks diversity is an important component of SGA.
"We need more variety in our SGA," Dante said. "We need to have a greater distribution of our campus in our senate. By doing that, it will make our senate more effective."