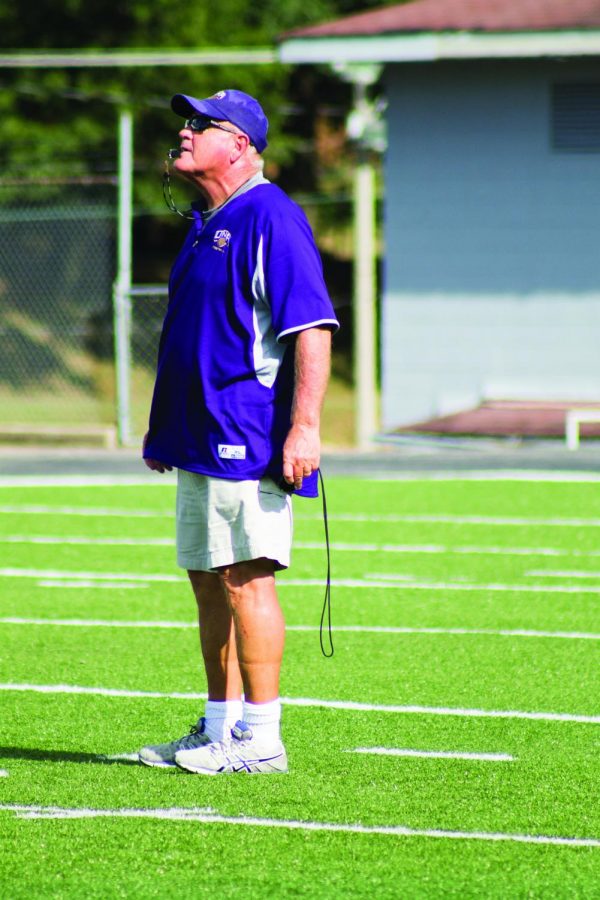 Coach Bobby Wallace enters his No. 13 season as the head football coach at UNA. After leaving the Lions in 1997, Wallace returned to UNA in 2012. He enters the 2014 campaign as the winningest football coach in Gulf South Conference history with 123 victories. Wallace led the Lions to three consecutive national championships (1993-95). This Flor-Ala writer got the opportunity to sit down with the coach to ask him a few questions about coaching.
Q: How have you had to change your approach from coaching in your first stint at UNA in the '80s and '90s to now?
A: Football was much more physical back in the '80s — wishbone offenses were prevalent — so it was very much a downhill running game. We approached the game more physically as well. Athletes were much smaller and slower. Now it's more finesse.
Q: How is it different in building a team?
A: First, you need talent. Then, you need sound coaches that teach well. Third, you need intangibles — team character and unselfishness. You need player – to – player relationships. Three things need to be important to the player: academics, football, and you need them to be good people and have good character.
Q: What position requires the most experience?
A: Well, the most obvious is the quarterback position. Because it isn't so cerebral and technical these days, it's a luxury to have an experienced quarterback. But the second most important is the offensive line. They have so many calls and judgments to make at the line of scrimmage.
Q: What are the qualities of a good staff?
A: Being a good person — someone who treats the players well. Be hard on him, but at the same time care about him as well. Character matters more than knowledge of scheme and such because that stuff can be learned.
Q: How important is team speed?
A: Nowadays it's the most important factor. It is far more important than size, strength and experience. You need speed at every position, even quarterback. Back in the day, teams would only use the field between the hashes. Now you have to guard more space, and that takes more team speed.