UNA Announces COVID-19 Testing for Returning Students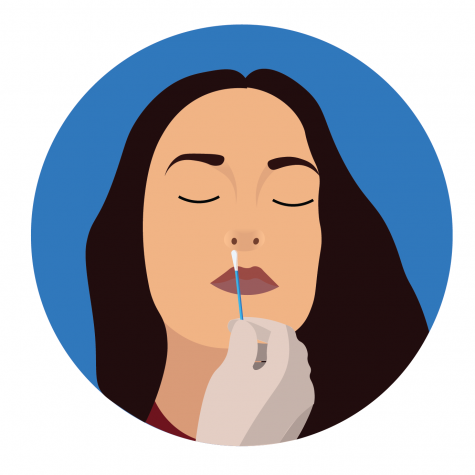 On the morning of July 27, students of the University of North Alabama (UNA) received an email detailing what steps must be taken in order for them to return to campus for the fall. 
In an effort to keep UNA's campus as safe as possible, all returning students will be required to take a free COVID-19 test through the GuideSafe program. Testing is supported by the CARES Act which is funded by the state of Alabama. 
"In an ongoing effort to promote overall health and safety on campus as part of our
comprehensive return-to-campus plan, we have partnered with the University of Alabama at Birmingham and the GuideSafe Entry Testing initiative to provide these tests for UNA
students," said Dr. Kimberly Greenway, Vice President for Student Affairs and Chair of the
COVID-19 Recovery Task Force, in the press release from July 27. "It's an additional step to creating and maintaining a safe environment as the semester gets underway."
Testing will begin the first week of August. A student should be tested between 10 to 14 days before returning to campus, depending on their symptoms and clearance through Health Services. Additionally, at-home testing kits will be available to select students. 
"Students will not be able to choose between an at-home kit or on-site testing, but you will be directed to the best resource to get your test results to you before you come to campus," said UNA's Entry to Campus Checklist.
If a student cannot receive an at-home testing kit, they have 2 options: in-person or private. The GuideSafe program will work with all students to provide the best option for them to receive a test. 
"There will be 14 locations throughout Alabama to test in person. Pilot clinics will begin July 26 in limited locations, with additional locations coming on-line the following week," explains UNA's Entry to Campus Checklist. 
Students may also choose to have their doctor administer their test, but this will be at the student's expense. 
In the case that a student is unable to get tested before they return to campus, UNA will have a testing site close to campus. In this case, students will be able to schedule a test locally before the first day of class.
Students must be tested at least 3 days before returning to campus, but no more than 14. This is to ensure that all students can have their test results in hand when they arrive at UNA. 
If a student is under the age of 19, they will need parental consent before scheduling a testing date. This form must be signed by August 1. The link to the parental consent forms is listed under "3. COVID Testing" in the email sent to students on July 27.
If a student tests positive for COVID-19, they "…should self-isolate at home and have medical clearance from a health care provider prior to returning to UNA," says UNA's Entry to Campus Checklist. "Students should call University Health Services at 256-765-4328 during business hours (8:00 a.m.-4:30 p.m.)."
If a student who tests positive has a quarantine period that includes August 19, they will have to begin the semester virtually.
If a student has been tested for COVID-19 within the last 12 weeks, they do not have to get retested. They can simply provide their test results and the clearance from their current health care provider via email from their UNA email account to [email protected]. 
"If you use GuideSafe Testing with either the at-home test kit or test in person, the results will be submitted by the testing lab for you," UNA's Entry to Campus Checklist details.
"If you test privately or need to share a prior positive, email your results to [email protected] from your UNA email account."
In addition to undergoing a COVID test, students must also complete the UNA Healthcheck portion of the GuideSafe. This will be available on August 1 to students. 
"UNA Healthcheck is a daily COVID-19 self-screening assessment tool that allows users to report related symptoms and exposure," says UNA's Entry to Campus Checklist. "Information will be sent to your UNA email from [email protected]."
Returning students of UNA will have to "…complete the web-based training called "COVID-19: Basic Safety and Awareness Course" as part of the GuideSafe program," says UNA's Entry to Campus Checklist. "This training is located in CANVAS called GuideSafe at UNA. Students and UNA employees must complete this training by August 18 prior to the first day of classes." 
Lastly, after completing the UNA Healthcheck, a link will be emailed to UNA students' emails to provide a daily passport. Students can find a detailed explanation and photo of their daily passport on the UNA's Entry to Campus Checklist webpage. 
"Students living in the residence halls or university owned housing must show their passport during move-in," says UNA's Entry to Campus Checklist. 
With cases rising within the state of Alabama, the University of North Alabama is doing everything they can to ensure the safety and wellbeing of their students.
About the Contributors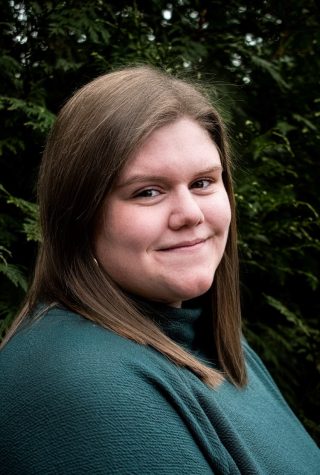 Ellen McDonald, Managing Editor
Ellen McDonald is majoring in Mass Communications with a concentration in Journalism and Digital Media Production with a minor in Political Science. During...