Homecoming postponed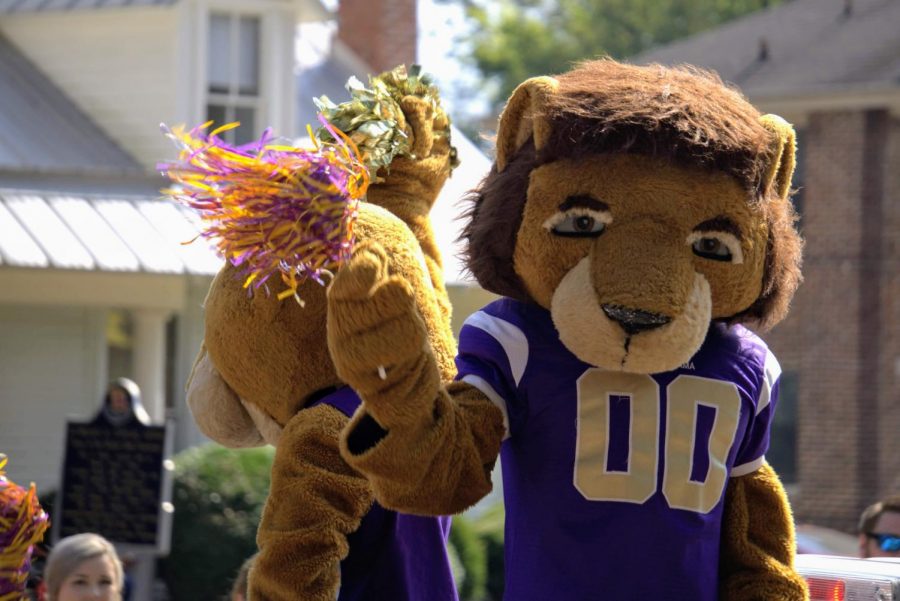 As the University of North Alabama moves forward in their fall 2020 semester, many events that were expected to take place have been canceled or postponed. Due to the coronavirus, a multitude of campus events and traditions have been halted. UNA's annual tradition of Homecoming is amongst these postponals. 
In compliance with the University's return-to-campus plan, Homecoming was woefully postponed. This was out of the University's concern for the wellbeing of both current students and it's alumni. 
Ultimately, the decision was left for UNA officials to make. Having celebrated Homecoming at UNA since Nov. of 1949, this was a difficult decision to decide upon. 
"Our decision was reached after several conversations regarding the return-to-campus plan as well as from the changes taking place in our Athletics Department and with the fall football schedule," said Justin "Bishop" Alexander, Director of Alumni Relations at UNA in a press release posted by the University on Aug. 19. 
"Moving the Homecoming event to the spring gives us a greater chance of being able to bring others to campus and enjoy something more in keeping with what we've come to expect as a Homecoming celebration," furthered Alexander in the University press release.
With this news, many have been left to wonder what a spring homecoming at UNA will look like.
"The schedule of events have yet to be determined," said Alexander. "We will continue to work through the COVID Recovery Task Force as we make our plans."
The University hosts an abundance of Homecoming events, the most prominent being the Homecoming football game. 
"We didn't know at all what was going on," said Bryce Austin, a defensive back of the UNA football team. "We were sad by it at first because we didn't know if we would have a season. We were a little more confused rather than sad."
Like many, Austin did not know what to expect when he returned back to campus to begin practicing for his upcoming season. 
 Regardless of the news of the postponal, the football team will continue to practice. 
The North Alabama football team will play in four games, as explained by Jeff Hodges, the Sports Information Director for Athletics. 
"We're playing so we don't risk losing eligibility for a year," said Austin. 
The North Alabama football team will kick off their 2020 season against the Liberty Flames of Liberty University located in Lynchburg, Virginia on Saturday, Oct. 3. 
On August 18, the UNA Athletics Department made the announcement that there will only be one home football game for the fall 2020 season. It will be on Oct. 17 against the Jacksonville State Gamecocks.
After the fall season, there are still a lot of unknowns as for what the spring of 2021 will look like for UNA football. 
"The Big South Conference has said they expect to play a spring season of conference-only games in football but there is no current plan for what that would look like," said Hodges. 
UNA's homecoming traditions do not cease at the annual football game. UNA hosts much more during it's Homecoming week. 
One large event of Homecoming is Stroll Off, which highlights the multicultural side of Greek life at the University of North Alabama. Members of the National Pan-Hellenic Council all compete in a competition of a synchronized movement dance-off. Those who are eligible to compete include: Alpha Kappa Alpha Sorority, Inc., Alpha Phi Alpha Fraternity, Inc., Delta Sigma Theta Sorority, Inc., Kappa Alpha Psi Fraternity, Inc. and Zeta Phi Beta Sorority, Inc. 
"It gives alumni a chance to take part in events during homecoming," said Zavier Jackson, the President of Alpha Kappa Psi Fraternity, Inc. " They're able to see how chapters are progressing, and it's really competitive."
Alpha Kappa Psi came in second for the 2019 Stroll Off competition last year. Jackson says that this postponal of Homecoming will allow for all the Greek organizations on the National Pan-Hellenic Council (NPHC) more time to practice. 
Due to COVID-19, many Greek organizations on the NPHC are unable to host in-person events this semester. Alpha Kappa Psi Fraternity, Inc., for example, can only host virtual events. 
"We had an event yesterday, Aug. 27, it was a virtual health forum," said Jackson. "We got a lot of positive feedback and people got insight on topics pertaining to health related issues."
Alpha Kappa Psi Fraternity, Inc. is not the only organization on campus having to adjust to all of the changes on campus. Every single student of the University has an important role in adapting to the guidelines of the University and beyond. 
Despite stepbacks placed on organizations all across campus, the University of North Alabama has a talent of adapting to whatever the outside world throws at it. Students of the University came back to UNA this fall with the intention of not only receiving an education, but also hoping to return back to a resemblance of "normal."
Students can download a University app titled "UNA Events" to stay updated about what is going on around campus. 
Life may seem strange right now, but it is organizations like Kappa Alpha Psi Fraternity Inc. that are giving students the best shot at normalcy.