Andy Betterton elected Mayor in Florence
On Monday, Nov. 2, Andy Betterton was sworn in as the Mayor of Florence, Ala. With a last name like Betterton, he is sure to make Florence a better town.
After graduating from Morgan County High School, his father insisted that he go to Florence State University.  In 1971, the University of North Alabama was known as Florence State University. 
Majoring in music education, he came to campus to try out for the band.
"The band director at the time, Dr. Frank McArthur, introduced himself and said yes indeed I was going to be in the band," said Betterton. "So, I came for band camp and I was still 17 years old."
When he first came to the city of Florence to attend UNA, he knew two other people in town. 
Since then, the city has changed a great deal, explained Betterton.
"The campus is just so lovely now," said Betterton. "When I came, you could drive right down the middle of campus…" 
During Betterton's time at UNA, he would use punch cards for class registration and could take a full-load semester, including room and board, for around $650. 
"I assumed that I would graduate and maybe go somewhere to get a job," said Betterton. "When I graduated, I had actually gotten married. My wife was band director at that time."
Upon graduation from UNA, Betterton took a job at First United Methodist Church with the youth music program. 
In 1976 he earned a Master's degree in Education, with an emphasis in choral music. In 1981, he  decided to go back to school to get a degree in accounting. He has been working in accounting ever since.
"About 19 years ago, I decided to run for school board," said Betterton. 
Betterton served two terms on the school board and was on the board when they [the city of Florence] consolidated two high schools. 
"In that time, I had remarried, and my wife has been a long time Florence school teacher," said Betterton. "We've been here all these years."
After his second term on the school board, Betterton ran for City Council and has served for 12 years as the representative for District 6. 
"I never expected to get into politics," said Betterton. "I was probably your least likely guy to be in politics. I grew up in a conservative family and my parents were always there for me."
Betterton explained that after coming to college, working in churches and meeting people he broke out of his shell. 
In addition to working in education, serving on the School Board and serving as a City Council member, Betterton also worked with Habitat for Humanity, The Boys and Girls Club and Big Brothers Big Sisters of America.
"I think that [all of his additional work] gave me the opportunity to meet and greet folks in our community and to see the needs here," said Betterton. "I'm just really pleased I did that."
Betterton said that after being in the political environment and being in a community in which he has been heavily involved in business and nonprofit organizations, he was drawn to run for mayor, feeling he had much to offer. 
"I think it [community involvement] gave me an opportunity to see what is happening," said Betterton. "Whether it's through the Chamber of Commerce or other organizations and how we work together." 
Betterton added that this was one of the biggest draws for him to run for mayor. It was always a dream of his. 
"I love downtown Florence, as well as our whole community," said Betterton. "It [downtown] brings people from all over here whether it's through music, the Handy Festival, the Renaissance Fair…we could go on and on."
Betterton explained that right now, his inspiration for the city of Florence is to try to bring the different segments of the community together and see where we as a city can take ourselves to a higher level. 
"Obviously Huntsville and Madison are blowing and going," said Betterton. "How can we tap into that; how can we help people of your age [18-29] stay here?"
To Betterton, jobs look different than what they did when he attended UNA. He believes he needs to be able to reach out to the 18 to 29 demographic. He hopes to learn what they are looking for in quality of life and careers.
Betterton is interested in finding out how he, as mayor, can accomplish this, helping young families have the best possible quality of life in Florence. He hopes to help the younger generation make the same quality friendships that he has found in the city he loves dearly. 
"…realizing that life sometimes is a challenge but it's those [lifelong] relationships that are so very important," said Betterton. 
For Betterton, it is those connections that kept him in Florence.  
"I could have certainly gone somewhere else and probably made more money," said Betterton. "But the really important thing was not the money. It was the satisfaction of being a part of other people's lives…maybe in some small way, helping others to improve their life."
He went on to say that his satisfaction comes from seeing those within his community happy and smiling, despite all of the unrest going on within our country. 
"My first concern [for Florence] is how are we going to weather COVID," said Betterton. "I think we've done as best we can. Mayor Holt did a fabulous job with keeping that [precautions] out for people to look at."
Betterton explained that after his inauguration, there was a reception and those in attendance had to be mindful of wearing masks and maintaining social distancing. 
"It is serious," said Betterton. "It's [lowering case numbers] is not going to happen overnight."
People are tired of the virus and all that came with it, but Betterton is looking for ways to help the community make the best of it. 
"Even though Alabama's numbers are continuing to go up, we've just got to be very mindful of that," said Betterton.
Betterton said that two issues he never dreamt of being prevalent while campaigning is the homeless issue, as well as social and racial injustice. 
"Across this country, lots and lots of cities are just failing at it [helping the homeless]," said Betterton. "There's a lot of reasons people are homeless… whether it's domestic violence, drugs, alcohol, job loss; all those kinds of things." 
Betterton explained that helping the homeless population is not about making ourselves feel good but helping them break that cycle. He added that accomplishing this is a real challenge.
"We want to create more success stories because we want the homeless and their families to take the next step, to break that cycle," said Betterton. 
Moreover, Betterton never thought that social and racial inequality would come to Florence. 
"Some people would say that there is not [social and racial injustice in Florence]," said Betterton. "I just say that social and racial injustice is absolutely important."
Within the last few months, the focus within Florence has been the statue of a Confederate soldier outside of the Lauderdale County Courthouse.  
"…I'm looking for an avenue to move that statue," said Betterton. "Obviously, that's a challenge  but we're going to keep watching to see how we do that in an appropriate manner." 
Betterton says he respects and values both sides of this issue.
"I am committed to respectfully removing the statue at an appropriate time and when it gets to Soldier's Rest, it will be protected and it will be a story of the community," said Betterton. 
Betterton emphasized that America's historical involvement in slavery in racism should be in the past and that he hopes communities across the country have moved forward in a progressive manor. 
"I came through the sixties and I assumed we addressed a lot of these problems," said Betterton. "But, they're still out there."
Betterton is hopeful to bring the city of Florence a sense of togetherness and prosperity despite all that is occurring elsewhere within the United States. 
Together, we can accomplish anything. Betterton holds this ideal close to his heart. 
About the Writer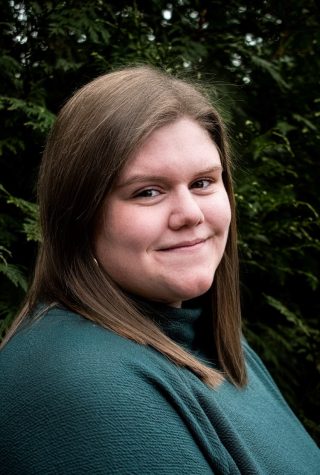 Ellen McDonald, Managing Editor
Ellen McDonald is a sophomore from Huntsville, Alabama. She is majoring in Mass Communications with a concentration in Journalism and Digital Media Production...