Green's five-star podcast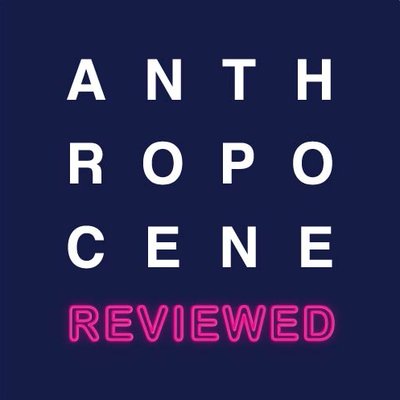 "The Anthropocene Reviewed" is, in its simplest form, brain food. It is a podcast to listen to if you are in the learning mood and wanting to delve deep into a figurative rabbit hole and stay there for a while. However, it is much more than that. This podcast is not just a review of historical events but a masterpiece of auditory language.  
"The Anthropocene Reviewed" is a podcast founded by John Michael Green. You may know him from writing The New York Times bestselling book, "A Fault in Our Stars," or you may know him from "Crash Course History" (back when you were in high school and your teacher decided to let someone else teach.) That is who John Green is after all, a teacher. He does not write anything without the purpose of entertaining the greater good. Educating is exactly what this podcast does. I have been put in my theological place many times while listening. It shrinks me down to relative size, then gives me hope again as it tells me about the best of humanity.  Whether I am learning about the Bubonic Plague or Liverpool goalie, Jerzy Dudek, I have stayed one-thousand-percent invested through every word.
One of my all time favorite episodes is "The Anthropocene Reviewed, Reviewed." I know how corny it sounds to do a review of a review of a review, but this in-depth journey through the psychosis of Green as he evaluates himself is astonishing. He goes into detail about why he started the podcast, saying, "I've tried to find the kind of hope for you, but mostly for me, that can withstand the horrors and deep injustice of historical and contemporary humanity." 
With illustrative diction, he says that this is his life's work and explains how this podcast has driven him away from mental illness and the unsatisfactory work of being a fiction writer.  He felt as if he was selling himself after he released his book, "Turtles All the Way Down," and that he had shared too much throughout the book. This feeling inspired the decision to stop writing fiction and focus on nonfiction.  
What I love about these episodes are the interpersonal experiences woven deep within these stories. This is the case with one of my favorites, "Velociraptors and Harvey." Green shares his suicidal experiences as a young man and how he took a break from writing to better himself. During this time, his boss tells him to watch a movie called "Harvey" which was made in the 1950s about a man,Elwood, who has an imaginary friend named Harvey, a 6'3 rabbit. Elwood, who is stuck in the daily motions of life and far from appreciative, meets Harvey who slowly turns Elwood into a good person, showing him kindness throughout the world. Green credits this movie for saving his life. This episode is a tear-jerking experience, and I find myself reminded of Harvey and Elwood on a daily basis even though I have never seen the film.  
Some episodes discuss unification. Green goes in depth about the Liverpool Football Club's anthem "You'll Never Walk Alone" and how it unifies Liverpool once a week during soccer matches. He believes this song is more than a song, but a way of life, meaning more to the people singing it than just words seamlessly slipping from tongues.  This song originally came from a play called "Lilliom" that was made in 1909 by Ferenc Molnár in Budapest. The words "walk on" ring throughout the song, and the notion that one may feel alone but is never actually alone is left circling through the listener's brain. Green brings the listener to the realization that this song is a notion of mental and physical health and how a single game brings everyone together.  
If you tend to enjoy more topical episodes, I recommend one about the Bubonic and Pneumonic plagues. Green connects these plagues to Covid-19. He gives perspective by sharing facts. For example, the death rate during the plagues reached as high as 50%, which seems monstrous in comparison with Covid's 2%.  He goes on to say how London lost half of its population, and entire towns and civilizations were destroyed. Towards the end of the episode, he brings up a small town named Eyam, which was a small village suffering from the plague who came together and isolated the town from surrounding villages to stop the spread of the disease.  This small village may have stopped countless lives being lost. They saw the greater picture, even if that meant burying their own sons and daughters. John Green pays homage to these ancient men and women and states that this is how you stop a raving disease. The only way to halt the spread of infection is to come together to stop the spread of the disease in order to save countless lives, even if it means losing your own.  
As I go about my daily life, I find myself thinking about Green, Harvey and Elwood, the people of Liverpool and the ancient humans of Eyam. This podcast has made an undoubtable mark on me. I can relate to these scenarios surrounding topics that I have never been close to and  feel the emotions these people have felt. I give "The Anthropocene Reviewed" five out of five stars.