Contestant's controversial past comes to light
One of the biggest scandals to come out of Matt James' season of "The Bachelor" is the controversial past of contestant, Rachael Kirkconnell. 
A few weeks ago, photos from her past resurfaced and Bachelor Nation spread them like wildfire. 
The photos depict Kirkconnell, a member of Alpha Delta Pi, attending an Antebellum plantation themed party while at Georgia College and State University in 2018. Often known as "old south" parties, it is a common and widely known event in the south that is often thrown by the Kappa Alpha fraternity. 
The event is thrown during "Old South Week" and has previously been held on plantations. Oftentimes, the Confederate flag has been used for decoration. 
The party glorifies the horrible and disgraceful history of the old south through attendees dressing in Antebellum attire. 
In addition to the resurfaced photos, Kirkconnell has also been accused of liking racist posts on Instagram. The posts include, two Caucasian women dressed in hula outfits while posing in front of the Confederate flag. Another showcases a trio of women posing in traditional Mexican ponchos and sombreros while wearing large mustaches. 
Before this, the first rumor about Kirkconnell surfaced on TikTok when user Maddy Bierster accused Kirkconnell of bullying her in high school for "liking black guys." This came as a shock to viewers when considering the fact that Kirkconnell is dating the first black bachelor. 
On Feb. 11, Kirkconnell broke her silence. 
"…I'm here to say I was wrong," said Kirkconnell in her statement. "At one point, I didn't recognize how offensive and racist my actions were, but that doesn't excuse them. I was ignorant, but my ignorance was racist." 
Kirkconnell added that she will never grow unless she realizes that what she did in her past was wrong. She asked for forgiveness through her future actions. 
After the allegations surfaced, Bachelor host Chris Harrison was interviewed by Rachal Lindsay, the first black bachelorette on "Extra."
Harrison said that he had seen the photos of Kirkconnell that were going around and said, "that's it."
"Well, the picture was from 2018 at an Old South antebellum party," said Lindsay. "It's not a good look."
Harrison then asked Lindsay if it was not a good look in 2018 or 2021. 
"It's not a good look ever," said Lindsay. "She's celebrating the Old South. If I went to that party, what would I represent at that party?"
Harrison responded in saying that Lindsay was right in claiming it was wrong in 2021, but that it was not wrong in 2018. 
It is worth noting that 2018, marked one year since the neo-Nazi march in Charlottesville, North Carolina and five years after the Black Lives Matter movement began. 
Harrison asked for grace and understanding for Kirkconnell. 
These comments did not sit well with Bachelor Nation and Harrison made a statement on Instagram 
"While I do not speak for Rachael Kirkconnell, my intentions were simply to ask for grace in offering her an opportunity to speak on her own behalf," said Harrison in his Instagram post. "What I now realize I have done is cause harm by wrongly speaking in a manner that perpetuates racism, and for that I am so deeply sorry."
Harrison ended the first post by promising to do better. 
Three days later on Feb. 3, Harrison posted for a second time where he announced that he was stepping aside as host of the show. There is still uncertainty on whether he will return. 
The other women on James' season banded together and all posted the same statement on their Instagram's. 
"Twenty-five women who identify as BIPOC (black, Indigenous and people of color) were cast on this historic season that was meant to represent change," said the women. 
On Feb. 22, James posted a statement and his reaction to the recent comments made by Harrison and the photos of Kirkconnell. 
"Chris's failure to receive and understand the emotional labor that my friend Rachel Lindsay was talking on by graciously and patiently explaining the racist history of the Antebellum South, a painful history that every American should understand intimately, was troubling and painful to watch," said James. "As Black people and allies immediately knew and understood, it was a clear reflection of a much larger issue that The Bachelor franchise has fallen short on addressing adequately for years." 
James went on to say that this experience has also caused him to reevaluate his process and what his experience on the show represented, not just for him, but for all the contestants of color. 
"I will continue to process this experience, and you will hear from me in the end," said James. "My greatest prayer is that this is an inflection point that results in real and institutional change for the better."
The cast of season 25 was arguably the most racially diverse group the show has casted. It is disappointing that the largest racial scandal of the show's history outshines that monumental stride in inclusivity. 
About the Writer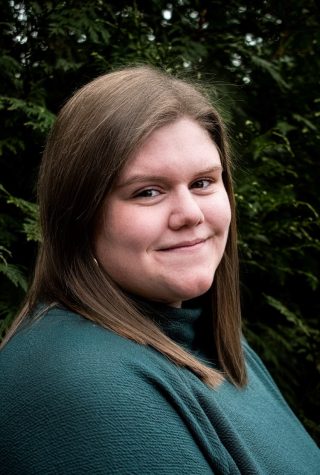 Ellen McDonald, Managing Editor
Ellen McDonald is a sophomore from Huntsville, Alabama. She is majoring in Mass Communications with a concentration in Journalism and Digital Media Production...