UNA K-9 passes before birthday
The University of North Alabama's K-9 Officer, Toby passed away one day shy of his twelfth birthday alongside Officer Greg Kirby, his handler. 
"Today, we lost a member of the UNA family, and our thoughts are with Officer Kirby as well as the entire University Police Department as we mourn the loss of this special friend," said  UNA President  Kenneth Kitts.  
Toby died   from a brief illness, according to UNA Press Release.
A well-known fixture on campus, Toby lived a fulfilled life. 
Toby came to UNA's campus when he was only a puppy in 2011. He had just graduated from K-9 school, where his demeanor was tested in prison playing with inmates. He was brought to the university to do bomb sniffing within the community. 
The K-9 Officer had been known for sniffing Braly Stadium before football games and Flowers Hall before graduation,
However, Toby had done a lot more than protect the community. 
Kirby also had made it a habit of taking Toby to Kilby Laboratory School, where the kids had fallen in-love with his gentle presence. 
At Kilby, Kirby and Toby helped with the arrival and dismissal. Most days, the kids interacted with Toby first thing in the mornings and were eager to see him again once classes finished. 
It was hard to see one without the other. 
Outside of campus, Toby was  not only Kirby's his best friend; he was  his family. At the end of a hard day of work, they two would pile into car and go home together. 
Like any person up there in age, Toby had aches  and pains. He did have arthritis  in his hips and knee surgery that still affected him on cold days. 
While the Shoals  Animal Hospital monitored his health closely,  Toby was called to end his watch sooner than many on campus expected.
"He was loved by so many," said Les Jackson, Interim Chief of the UNA PD. "Toby served with the department for nine years, and there is no telling how many lives Toby has touched over the years, from the children at Kilby to the students, faculty, and staff here at UNA."
But Officer Kirby will undoubtedly miss Toby the most. 
In 2020, when The Flor-Ala asked him to share his feelings about working with "his best friend," Kirby was speechless.
"It's been an honor," Kirby said. "The highlight of my career."
About the Writer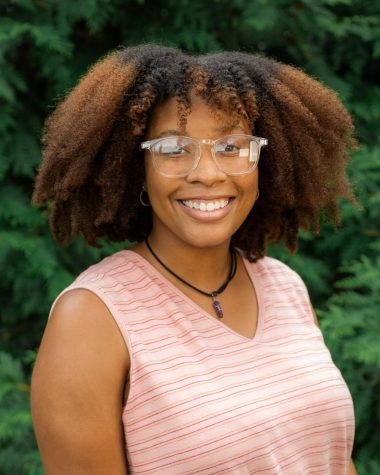 Lavette Williams, Editor-in-Chief
Lavette Williams is a senior from Florence, Ala. She has been a part of the Flor-Ala staff since her freshman year and has been Editor-In-Chief since her...