Computer Science and Information Systems, Mathematics to receive new building information systems
The Department of Mathematics in the College of Arts and Science and the Department of Computer Science and Information Systems in the College of Business are receiving a new facility to accommodate for their growing program.
According to UNA's Office of Institutional Research, the College of Business had a total of 1,504 undergraduates and 1,210 graduates in the Fall of 2020 with 276 of the students being Computer Science and Information Systems majors. The College of Arts and Sciences had a total 2,743 undergraduates and 265 graduates with 39 of the students being Mathematics majors. 
With the state of Alabama's emphasis on science, technology, engineering and mathematics (STEM), these numbers have increased significantly since then.
"Both of these areas are in high demand for students interested in technological fields and careers," Dean of College of Arts and Sciences Sara Baird said. "Additionally, these two departments boost a number of faculty already involved in collaborative projects and there is the potential for additional collaboration and synergy."
Baird said that a new building will allow them to continue growing and provide them with the latest technologies and innovations in these fields.
The departments are stationed in two separate buildings. Classes for Computer Science and Information Systems are held in Keller Hall, while Mathematics occupies the Mathematics Building.
Whereas Keller Hall is considered a fairly new building, the Mathematics Building was constructed in 1922 as Kilby School.  
"[It's] a 99-year-old building," said Ross Alexander, UNA Provost. "It is not a building in good shape." 
Provost Alexander said the plan is to demolish the Mathematics Building and to build this new Computer Science and Mathematics building on roughly that same footprint. 
During this process, math courses would temporarily relocate to Stevens Hall until the building is complete. The Computer Science and Mathematics Building will be about a two year project and will cost $23 million.
"So far, we've received $15 million from the state," Provost Alexander said. "We've requested the remainder of the $8 million from some other local and regional governmental entities. We are waiting to hear back from [them]."
The intent of the university is to build a 40,0000 square ft facility, which is roughly the size of Harrison Hall for the Anderson College of Nursing and Health Professions.
"We are [currently] in the architectural planning phase," Provost Alexander said. "It's going very well. We've got a wish list from [the department's] faculty, and it's going to be designed to be collaborative and open."
The College of Business and the College of Arts and Sciences have a long history of working collaboratively on academic programs. 
Gregory Carnes, Dean of College of Business, said recent examples of the departments collaborating are the Human Computer Interaction/User Experience program, the Engineering Technology program, and their collaboration with innovation and entrepreneurship. 
Carnes said the Computer Science faculty and the Mathematics faculty have also worked together and been granted several National Science Foundation (NSF) grants in recent years.
"[However] the most important beneficiary of the move is the students," Carnes said. "CSIS needs state of the art laboratories for students to be prepared for demanding technology jobs when they graduate, and this building will have these labs included in the design."
These labs will allow faculty to teach students more effectively and will provide opportunities for research for both students and faculty.
In addition to the new building, the project will also include some exterior improvements.
"The plan is [also] to improve the green space outside of the Amphitheater leading up to the current Mathematics Building, and to create a true sound space for students to gather and events to occur," Provost Alexander said. "That neighborhood in the University's Master Plan is called Founders Hill. We want to really have a jewel [there]."
Provost Alexander said that in doing this, the university is hoping to double the size of the  programs and also improve the quality of campus.
"UNA rebranded itself a couple of years ago as Alabama's Workforce Development University," Provost Alexander said. "This development, this program, this prioritization definitely fit within that distinction, which we embraced wholeheartedly.   
The University is hoping that the project will be completed by late spring or early summer of 2023.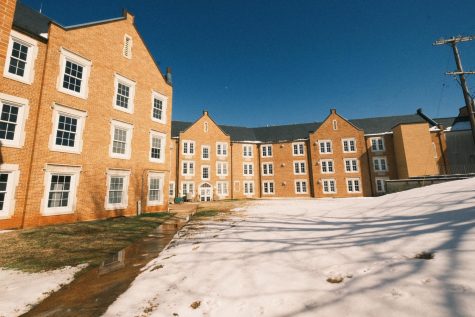 About the Writer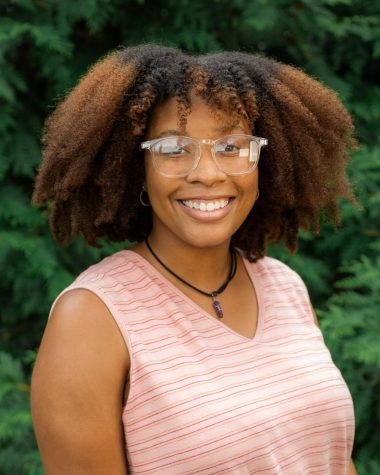 Lavette Williams, Editor-in-Chief
Lavette Williams is a senior from Florence, Ala. She has been a part of the Flor-Ala staff since her freshman year and has been Editor-In-Chief since her...