UNA scrambles to meet housing obligations
2,200 residents and 1,834 beds on campus
As the fall semester kicked off last week, Megan Parris and Vanessa Long found themselves in an apartment over half a mile from campus with no wifi, blinds and a hazardous balcony.
Cypress Flats, their new home for the semester, is the most expensive housing option at UNA and costs $885 a month. Yet no sidewalks connect the complex to campus.
"We called [HRL] several times," said Long. "They didn't really help us." 
Parris and Long found themselves at Cypress Flats despite requesting to live on campus. Housing & Residence Life confirmed the pair had a room in Hawthorne along with a third roommate 
But as the fall semester approached, the university was in a bind. Approximately 2,200 students  applied for 1,834 beds in campus residence halls. 
When Housing released official room assignments in July, Parris and Long learned they would be separated from their roommate and relocated 0.7 miles away from campus. 
"Since we used to live in Hawthorne, our routine was just to walk to class," Long said. "We never had to drive or wait for the bus."
As enrollment climbed in recent years, reaching another record high this semester, UNA did not add enough on-campus housing to keep up with the rising demand. And despite a record number of students applying to live on campus during the fall 2022 semester, the university continues to require that most freshmen live on campus. 
Without enough dorms for the students who paid for a room, the university turned to off-campus housing.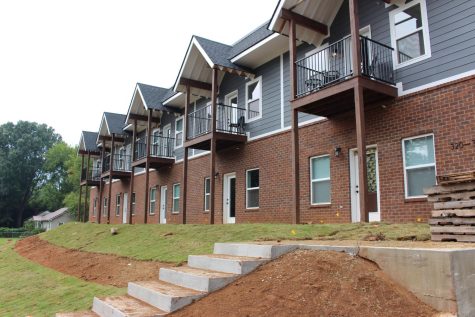 "These discussions about the [apartment] partnerships, in housing and the interest in on campus housing began in February," said Michelle Eubanks, the director of media and public relations. "These have been going on for quite a long time because enrollment only continues to go up." 
Jennifer Sutton, the director of Housing and Residence Life, and Minnette Ellis, the dean of students, declined interview requests. 
Eubanks said the housing dilemma shows that UNA needs more support from the Alabama legislature. The university continues to meet metrics of high graduation rates, high matriculation and retention rates, record-breaking enrollment and growing interest in on campus housing. Yet, the state legislature continues to underfund UNA.
Efforts like Project 208, a campaign created by President Ken Kitts and university officials to highlight the disparity in university state funding, work to advocate for equitable funding.
"We need help…We need for the state to see and understand the value that we bring to help us provide these additional amenities to students," Eubanks said. "I cannot tell you how expensive it is right now in 2022 to construct a new residence hall."
When Megan Parris and Vanessa Long applied for room reclaim in the spring, they emailed housing to secure their place in Hawthorne Hall. They loved the walkability and convenience of living on campus. 
Parris, and Long, and their third roommate, had enjoyed living together so much that they decided to live on campus again this fall. Housing confirmed they would be assigned to Hawthorne. Long said she even called the Housing and Residence Life office to double check they had the same roommate trio. Housing again confirmed again, yes, the three roommates would be together, she said. 
Then, in July, Housing assigned Parris and Long to Twin Oaks, one of seven apartment complexes housing students this fall. 
Twin Oaks are the cheapest apartments at $1,980 per semester–the same price as a double room in Rivers.
Before the semester began, Parris told The Flor-Ala she contacted Housing to ask whether they could move to another complex.
"I've heard a lot of people say Twin Oaks is horrible," said Parris.
Due to a construction delay at Nobles Crossing, Housing moved Parris and Long to Cypress Flats, also known among students as "the new apartments across from KFC." Cypress Flats are the most expensive option Housing offers.
Despite costing $885 a month, the apartment remains under construction. 
After living in a unit for just two days, Housing told Long that her balcony was a safety hazard. They moved her, again, to a different unit, where the floors are uneven and Housing has yet to install the "wireless high speed internet" guaranteed on the website. Instead, they gave Parris and Long a wifi hotspot which maxed out of data after only a few days of use. There's no cable. 
On the Cypress Flats webpage, Housing advertises the apartments as "walking distance to campus." Yet, there are no sidewalks along the seven blocks along Pine Street between their apartment and the UNA campus.
Cypress Flats is also listed with Grandview Apartments on the 2022 bus schedule, despite the complexes being separated by almost half a mile with no sidewalks.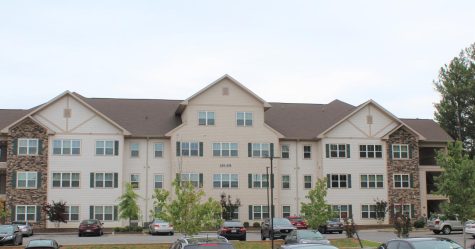 "Before moving in [to Cypress Flats], I wondered if it was going to be like another Bellamy," Parris said. "I've never lived at Bellamy, but I've heard a lot of people say that it's not as nice as it looks." 
Bellamy Florence was constructed in 2018 a mile and a half from UNA. Like Cypress Flats, it also made agreements with Housing to house the surplus of students looking for campus housing according to communication from Eubanks. However, Bellamy is not listed on the Housing webpage for housing options. 
Bellamy, also, maintained the majority of its buildings for its former residents. The residents of Noala Heights on Tennessee Street, previously known as Lion's Den Efficiency Apartments, had to move elsewhere. 
The university entered an agreement with Meadow Hill Properties F LLC "for the exclusive use of the University of North Alabama for student housing," on Aug. 1, despite an international student move-in scheduled for July 29. The Flor-Ala obtained the lease through a public records request.  
The building has 63 units, but their rate is not listed on the 2022-2023 housing rates document. The university pays $20,790 a month–$330 per unit. On the Noala Heights webpage, the floor plan shows three beds, two cabinets, two desks, a fridge and microwave. 
Housing placed a significant portion of international students at Noala Heights. According to Senior Vice Provost for International Affairs Dr. Chunsheng Zhang, the university will host 550 international students this year with about 90% living in UNA housing. In comparison, Rice Hall, home of the Global Learning Community, sleeps 252 students. 
"The Provost, the VP for Student Affairs, the Dean of Students, other colleagues and I all went over there to look at the building," Dr. Zhang said. "Some students will love that place…I think after the paint job and everything students will also probably like being closer to downtown."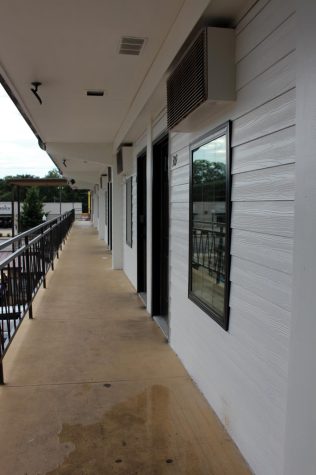 Noala Heights is a mile walk from Mane Market, the campus dining hall, and the Mitchell Buford Science and Technology Building, the designated storm shelter for university apartment residents. 
The storm shelter is two miles from Bellamy and a mile from Cypress Flats and Nobles Crossing. 
Twenty-four students currently live in Nobles Crossing near Appleby apartments for $865 a month. Building 1 is open, but building 2 has experienced construction delays. 
Eubanks said the conversations about increased student interest in housing and apartment partnerships began in February 2022 as enrollment for the university continues to break records. 
LaGrange Hall–which has been vacant for six years–would yield 210 on campus beds according to the most recent campus master plan. 
"Of course, [renovating LaGrange Hall] is something the university is talking about and continues to talk about at the [executive council] level," Eubanks said, noting the high cost of construction materials.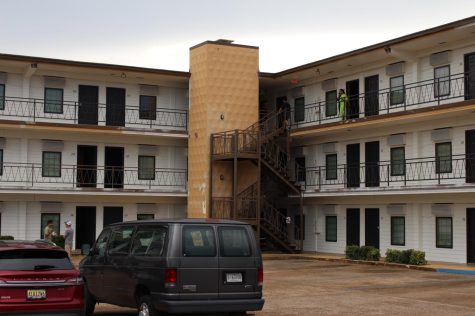 Leave a Comment
About the Contributor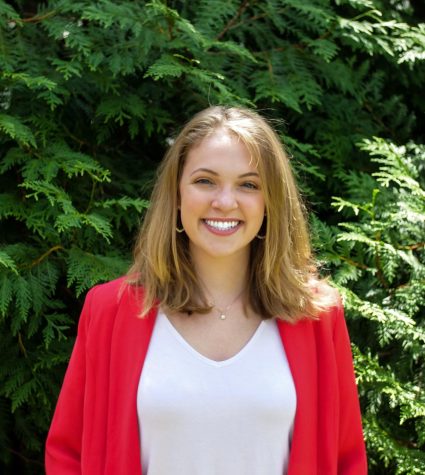 Audrey Johnson, Former Editor-in-Chief
Audrey Johnson is a senior double majoring in Mass Communication (Journalism) and History. She has written for The Flor-Ala since 2018 and was the Editor-in-Chief...