UNA welcomes new football coach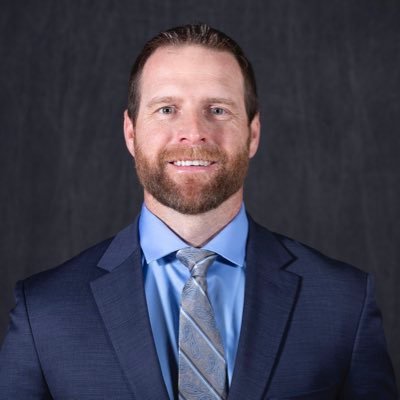 Throughout Dr. Josh Looney's career as an athletic director, Brent Dearmon is the name that kept popping up on his list of prospective football hires.
Five years before Looney found himself directing the search for a head coach capable of bringing The University of North Alabama success at the Division I level, he was a first-year athletic director at Missouri Western State University looking to hire the best offensive coordinator in Division II football. "It's Brent Dearmon at Arkansas Tech," his colleagues assured him. 
Dearmon, a Saraland native who hails from a high-school-championship ring wearing dynasty, did not take the job at MWSU. At the end of 2022, Dearmon was back on Looney's list when he once again sought to fill an important position: head football coach at the University of North Alabama. By then, Dearmon had been a coach at his alma mater, Bethel University, and the youngest offensive coordinator at a Power Five school at Kansas under Les Miles.
Following the dismissal of Coach Chris Willis on Oct. 30, the clock ticked towards the end of the season and the deadline to find a new coach. Needing next season's coach in the door by the first of December, the pressure was on to find a coach capable of pushing the Lions to live up to their new Division I classification. Looney and the athletic program enlisted the help of a search firm to find the next leader of the Pride. By the time the season officially concluded on Nov. 19, there were only 12 days left to make a hire. Looney wanted to avoid what he refers to as the "speed dating" process of football hiring, so he came to the search firm with a short list of 17 names, one of which was Dearmon's. 
Altogether, the firm screened 45 individuals, including the 17 proposed by Looney. Of the few who made it to the live interview and on-campus visit, Dearmon was the obvious choice. But what makes Brent Dearmon so attractive to UNA?
"A pleasant surprise to me was how well he was received locally, and I don't just mean the Shoals; I mean Alabama and Tennessee high school coaches," Looney said.
Dearmon's father retired after 42 years of coaching high school football in the Mobile area. After graduating as a math major from Bethel University, Dearmon also coached high school football, leading his team to a state championship. Last year his younger brother led Saraland High School to the state championship in 6A football. 
"Growing up in a coach's family impacts who I am today," Dearmon said. 
It was his family's high school connections that allowed Dearmon to advance into college athletics in the first place. 
His entry into working in college athletics was as an analyst at Auburn University in 2013 under Coach Gus Malzahn. He was on staff for the "Miracle at Jordan-Hare" hail Mary and the infamous "Kick Six" play at The Iron Bowl in 2013. 
"We wanted someone who had been at a higher Division I level than UNA that could see what that process looked like," Looney said. "I think what made him stand out was his true love and desire to be here."
Dearmon played one year of indoor arena football in Huntsville, where he met his wife, a native of Boaz. Coaching at UNA will allow the Dearmon family to be closer to home. 
"UNA has always been kind of a dream job for me, being that I'm from the state of Alabama. It would give me an opportunity to be a head coach, to lead a program, but also to get back to the state I'm from. This has always been a job that I've had circled that I'd love to get. Doors opened at the right time," Dearmon said.
The stakes are high as Dearmon prepares the Pride for 2023. Following a 1-10 season for the Lions, it seems the only way to go is up.
"This is a pivotal time for our football program. These first four years are far more important and more critical to the long-term success of the department than the last four," Looney said. "We're not going to go from one win to ten wins. I'm a big believer in steer-set progression. Every year needs to improve."
Dearmon believes that coaches should be judged on their players' well-being instead of their number of wins.
"I definitely like competing and winning. You get an adrenaline rush playing the game, but off the field, Monday through Friday, you have so much more of an impact on lives that I enjoy," Dearmon said. "Success needs to be raising our GPA level as a team. Success needs to be raising our image within the community. Success is taking an 18 year-old boy and turning him into a man that's going to go out at 22 and be a success in the work force and contribute to society in a successful way."
Dearmon views working with young men as his calling from the Lord, a calling that many coaches adhere to. He values the opportunity to mold the lives of young men, on and off the field.  
"One of my biggest philosophies is you've got to love, serve and care. We have got to love our players. We are here to serve our players. We are here to care for our players. I think the old-school mindset of coaching has faded away," Dearmon said.
The athletic department echoes and supports the same sentiments regarding the success of its athletes.
"We've had a lot of transitions from Division II to Division I. We've had transitions in staff, in coaches, in facilities. 'Transition' has been the buzzword, but I think our foundation is being laid and a lot of it has been laid to really springboard into a lot of success," said Todd Vardaman, a senior associate athletic director who has worked in UNA athletics for nearly 30 years. "Success can be defined in a lot of ways. It can be defined as improving. Those wins will improve, but yet, success is continuing to graduate student athletes at a higher rate, and we're doing that.  Success in the classroom, we're seeing that." 
Dearmon says that working in high school football taught him more than any other job has. As a high school coach, Dearmon had responsibilities such as cutting grass, painting lines on the field and working in the cafeteria. He had the opportunity to work with some of the students he coached on an academic level as a Geometry teacher. 
He said that when he was the head coach at Bethel University, he learned a lot about how to manage scholarship budgets and financial assets for the team. Coupling his scholarship in mathematics and knowledge in Excel, he continues to impress Looney when it comes to coaching. Within his first month at UNA, he has taken on managing spreadsheets of scholarship numbers and player statistics himself, a job which typically falls on Looney. 
"He has brought in a different approach to strategically thinking about how to maximize resources in different ways than any coach I've ever worked with," Looney said.
On the field Dearmon's "equation mindset" stands firm. Having been an offensive coordinator at Kansas, MTSU, FAU and Arkansas Tech, he pulls the strings on his team's offensive line. However, at UNA, Dearmon strives to reinforce the "Purple Swarm," a nickname for UNA's defensive line during their triumphant seasons in the 90s. 
"We want to get our defense back to playing that tenacious, elite level of football that they did back then," Dearmon said.
Having replaced nine out of ten of his assistant coaching staff, Dearmon is confident that his new staff will make up for his personal weaknesses in coaching. 
"At a lot of games last year they gave up too many points, so a big need was to change the culture on the defensive side of the ball, and that's going to come from that staff that I've hired and the players that we've brought in," Dearmon said. 
Since Dec.1, Dearmon has prioritized recruitment and utilizing his connections to get UNA's name and branding into the public's eyes. He has signed 13 transfer recruits who have moved on campus this semester. Now, his focus is on bringing in the next generation of high school players. Dearmon is signed to a four-year contract with UNA, so the incoming freshmen he recruits this spring will stay with him during his journey at North Alabama. Those following Dearmon on Twitter will know that he often uses the hashtag #RestoreTheRoar, a testament to his goals for UNA football. 
"I think this new generation requires retweets and likes. That's how you feel appreciation, and you have to  have that love, serve, care mindset," Dearmon said. 
Off the field, Dearmon's family is where his loyalties lie, saying that his greatest passion outside of football is "whatever his kids are into." He and his wife have an 11 year-old son, a 9 year-old daughter and a three-year-old son who are their primary focus. Their children are well rounded in athletics and arts. Although he comes from a football-loving family, Dearmon insists that he never wants to push his children into any activities and that he supports whatever their interests are. The rest of the Dearmon family will be joining him in Florence this week. Dearmon is excited to move their kids closer to their grandparents.
Looney shared a story that stood out to him as a testament of Dearmon's character. The night of the press conference in which it was announced that Dearmon would take the head coaching position, he flew back to Florida that evening to be at his daughter's elementary school art show exhibit that he had promised her he would attend before taking the job at UNA. The following day, he was back in Florence dealing with the outpouring of press regarding his hiring.
As Dearmon prepares to lead UNA football, his ultimate goal is to restore the football program to the championship-winning force it was before its transition into division one. 
The athletic department has an even bigger end-goal in mind: having the quality of athletics at UNA match the quality of academics. 
"I think UNA is in such a great spot. Enrollment, quality of academic programs– it is a full fledged Division I university," Looney said. "As our football program can grow and become competitive, that will only further the great things that happen at this university that have nothing to do with football. That's where the athletic department as a whole compliments the university and vice versa. Coach Dearmon has not disappointed in his first month, I will tell you that for sure."