Gaston found in violation of Title IX policies, report recommends termination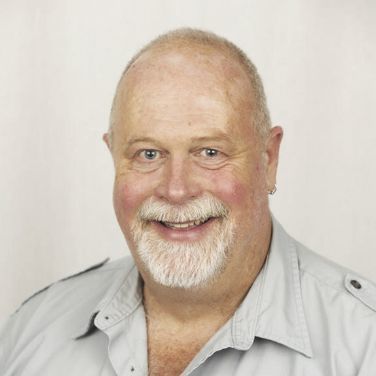 Update: Dr. Gregory Gaston received a letter of termination Dec. 17. Gaston sent a letter of resignation to the university Dec. 19.
University Title IX investigators found Professor Gregory Gaston in violation of its sexual misconduct policy Dec. 17 for sexual harassment and the university's policy concerning consensual relationships.
Gaston's efforts "to seek and pursue relationships with students over whom he had direct supervision" found him in violation of the latter policy, according to a Title IX email sent to the reporting parties.
In the investigators' final report, it recommends the university to terminate Gaston's employment.
Tammy Jacques, Title IX coordinator, said Gaston has until Jan. 18 to challenge the final report.
Payton Gilchrist, a 2018 UNA graduate, filed a complaint in June with Title IX against Gaston.
Gilchrist said the process was smooth and the only thing prolonging it was more people kept coming forward. She said she was one of, if not the first, to come forward with her claim.
She said she was going through a tough breakup in the last semester of her junior year, which caused her to fall behind on her final projects.
"I decided that I would ask for an extension on an assignment," Gilchrist said. "I was granted that extension by Dr. Greg Gaston, seeing how he taught the class. As I sat in his office and talked to him about the issues that had been taking place, he talked to me like a friend. He offered his assistance and use of his truck in helping me retrieve any belongings that I might not have been able to move myself. Even though I had already taken care of everything, I found it to be a nice gesture. At that moment, I felt like I could trust Gaston as a professor and a friend."
She said during the summer and into the fall of 2017, she and Gaston worked on multiple projects together and had started researching and writing in hopes of being chosen to write a specific geology based book together.
"In preparation for the (Southeastern Division of the Association of American Geographers) conference in November 2017, I and three other females were looking to get a room to share for the duration of the conference," Gilchrist said. "Gaston took the liberty of booking and paying for two rooms at once, one room was for Gaston and another professor, while the other was for us girls."
Gilchrist said it was a nice gesture, but Gaston refused to accept any reimbursement for the room.
"We tried to reimburse him by placing the money in an envelope and leaving it on his desk," she said. "He later tracked us down to return the money. This started making me feel that he was doing this to hold power over us."
Just before winter break, Gilchrist and Gaston met to discuss the book they were working on.
"During this time, Gaston gave me a letter he had written," Gilchrist said. "This letter started as an email from his UNA email account. I only know this because at the end of the letter, it had his UNA signature."
She said the letter was roughly two pages long and he talked about things related to personal and family matters.
"The piece that was most disturbing was that he mentioned how the only thing that made him happy was me," she said. "After reading the letter, he was sure to take it away from me."
Gilchrist said she was completely caught off guard by the letter and responded in the best way she knew how to, which was saying she looked up to him as a professor and mentor, but she did not respond to the part that came off as a romantic gesture.
Gilchrist said this is when she felt he crossed a line and could see how calculated his intentions were. She said she felt as though he purposely did not send the letter as an email due to the possibility of UNA being able to track it at a later point.
Several UNA Geography students and professors rode a train from Tuscaloosa to New Orleans April 9, 2018 for the American Association of Geographers conference.
"During the train ride Gaston took a picture of me asleep," Gilchrist said. "Not only did he have the picture, but he also sent it to me on April 11 with the caption 'you look like an angel.' This was followed by a text later saying he apologized if I thought it was creepy. After I received the text, I told my AAG roommates about the events that happened before this and that I would be avoiding him as much as possible on the trip."
Gilchrist said she thought she was the only one facing the issue and was worried no one would believe her.
"I thought it could have been worse," she said. "I thought it was my fault. I felt betrayed by my professor and friends. I thought it would influence my college and professional career. I felt humiliated and weak. I thought it would stop if I was avoidant. I thought I would be blamed. I thought nothing would be done if I reported it to UNA."
Gilchrist said she did learn something through the process.
"What I learned from all of this is that, yes, some people will sometimes question you and your motives," she said. "Some will believe you and still won't stand up for you due to their own fears or agendas. But most importantly, the 'friends' I lost weren't worth the friendship I was giving. The people who matter will be there for you and by speaking up, you are helping someone else find their voice to speak up too."
Gilchrist said she would like to thank the UNA Title IX office for all that they did for those that came forward during the investigation.
"If you have an event that you feel needs to be reported, I highly encourage that you take action for your sake and others," she said. "I feel that all too often women are ignored or are not believed when they come forward with sexual harassment charges. However, this investigation has made me more confident that when you report something and have the proper evidence, you will be supported."
Gilchrist said she wants other women to know they are not alone.
"There are people who will believe them and stand up for them as long as they can initiate the process by standing up for themselves," she said. "I want women to use their voice and not allow themselves to be oppressed by someone in a position of power."
The UNA Police Department banned Gaston from campus and university sponsored events when they placed him on trespass notice June 22. Administrators told The Flor-Ala they were unable to provide the public with a reason why he was banned because they deemed the situation as a "personnel matter," which they defined as "the right to protect an employee's privacy."
The university paid Gaston a total of $57,798.94 while he was on trespass notice from June to November, according to the UNA website.
The university denied Gaston's personnel records twice, Aug. 9 and Sept. 13, and told The Flor-Ala the Supreme Court case Stone v. Consolidated Publishing Co. gave them the ground to withhold the public documents.
Catherine White, assistant vice president of human resources, released portions of Gaston's personnel records Sept. 13, after The Flor-Ala detailed White's original Aug. 9 denial in a Sept. 6 article.
The records contained a history of information connected to hiring, salary and work assignments, but the released documents did not contain any information concerned with the UNA Police Department putting Gaston on trespass notice.
White said the university respectfully denied the extent of The Flor-Ala's request due to the application of "a rule-of-reason test" Stone v. Consolidated Publishing Co. permits. She said the test balances privacy interests against the need for releasing public documents.
Ross Alexander, vice president for academic affairs and provost, confirmed Oct. 9 that the UNA Police Department placed Gaston on trespass notice June 22 because of a pending Title IX investigation.
He also said "dozens" of women came forward with claims against Gaston after The Flor-Ala wrote the Sept. 6 article detailing his trespass notice.
The Sept. 6 article is the same piece Scott Morris, student media adviser, said initiated a retaliatory response from the university administration towards him, which resulted in the termination of his job after the 2019 spring semester.
Kimberly Greenway, interim vice president of student affairs, said Oct. 10 she would not have been able to give the public specific information concerning Gaston's trespass notice until Title IX concluded its investigation.
The Flor-Ala was unable to reach Jacques or Gaston for comments on Title IX's final report.
Stick with The Flor-Ala as more details arise.