'The Bachelor': the final weeks
Each season, week nine brings fantasy suites into the picture. It is a chance for each couple to spend a night alone, uninterrupted and away from the cameras. 
Before beginning fantasy suite week, Matt shared that he is very guarded. He went on to say that when tough conversations have come up in past relationships, he has run. Matt sat down with his dad before going on his dates with his final three. 
For most of his life, he has had a fear of commitment due to his parent's relationship and especially his father's past actions. 
I really feel like ABC should not have aired the conversation between Matt and his dad. It seemed a little too private for national television. When Matt spoke to the camera about his conversation, he showed the most authentic and raw emotions that I have ever seen on the show. 
It was heartbreaking. I think Matt needs some more time to really process and come to terms with his relationship with his dad. It seems like he is forcing himself to heal from a childhood trauma in order to be ready for marriage.
That can never end well, especially for an engagement 10 weeks after meeting someone.
Despite this, Matt told the camera that he felt better after his conversation and that he was ready to go further with his final three. 
The first date of the week was with Michelle and she was treated to a spa day. After their date, they sat and talked to one another about their hometown date last week. 
Michelle spoke about the importance of staying in love and how she uses her parents as a guide for that.
At dinner, Matt told her that he is insecure in relationships due to his dad cheating on his mom. He told her that he wants to be the man and father that his dad was not.
Matt and Michelle chose to go to their room together, rather than returning to their separate rooms. Before doing so, Michelle told Matt that she is in love with him. 
The next morning, Matt told the camera that it was unfair how high she set the bar. He said that his night with her would be hard to beat.
When Michelle returned from her date, Bri asked her how it went. Rachael, then broke down crying. Get it together girl. 
Bri got the second date of the week. Matt took her on a hike and brought sleeping bags, giving the impression that they would be staying the night in a tent.
I really do not know how this girl has received all the outdoorsy dates this season. Once again, the producers allowed her to wear clothes that were not equipped to go in the woods. 
Regardless, Bri was such a good sport about potentially staying the night outside. 
Once at the campsite, Matt told her that they would not be sleeping outside. He also told her that during the previous week, he had begun to think about what life would be like with her. 
Bri opened up the conversation about a possible engagement coming up which allowed Matt to tell her about his conversation with his dad. Bri told him that she would be ready for an engagement if he asked her.
 Before going to their fantasy suite together, Bri told him that she was in love with him.
When Bri came back from her date, Rachael told Michelle that she "…didn't want to see her." 
The last date was with Rachael. It really bothered her that she had to go last, and she broke down before going to meet Matt.
 She said that she knows she is in love because she feels like she cannot live without him. When she finally got to see him, it was really awkward and she kind of distanced herself as if she was preparing to be broken up with.
 Matt took her to make ceramics and the whole time, Rachael was mentally not there. She sat down with Matt and told him about what she had been going through that week. She came off as very insecure in not only her relationship, but also in herself.
 She told Matt that she is in love with him, and they went on with their date. They chose to go to the fantasy suite together.
 After a week of moping and crying, she was rewarded with a firework show outside their room. Here is your reminder that Bri was forced to pitch a tent in a cashmere sweater.
 Going into the rose ceremony, Matt said that he knew what he was going to do but that it had been the hardest decision all season. He gave Michelle and Rachael a rose, meaning Bri was sent home.
 I did not expect for Bri to be sent home. If you learn one thing from this season, it is that you should never quit your job for a man.
 During the final two weeks of Matt's season, he said that he was "all in" for both Rachael and Michelle.
 He sat down with his mom and brother and his mom eventually convinced him that he was not in love. She questioned his decisions and she placed doubts in his head.
She told him that love is not everything. 
After he had tried so hard to overcome his traumatic childhood and his relationship with his father, his mom put him right back where he started. He was ready and she ruined it.
He changed his mind so quickly. 
Michelle said it best before she was sent home, they had a connection and at the "flip of a switch," it was gone. 
In the end, Matt proposed to Rachael; but due to her controversial past, Matt decided to end their relationship.
During "After the Final Rose," hosted by Emmanuel Acho in Chris Harrison's absence, it was announced that we would have two Bachelorettes: Katie and Michelle. Katie's season will air this summer and Michelle's will air next fall.
About the Writer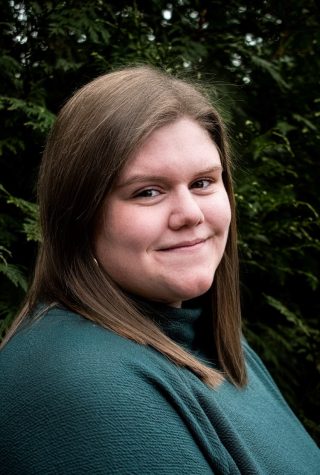 Ellen McDonald, Managing Editor
Ellen McDonald is majoring in Mass Communications with a concentration in Journalism and Digital Media Production with a minor in Political Science. During...