Voice of the victim: Shannon Paulk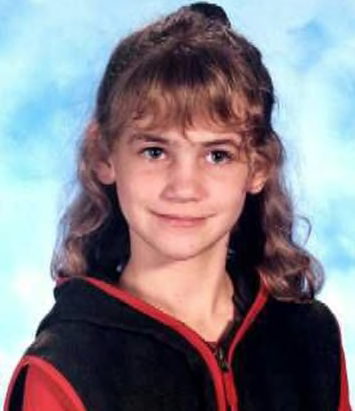 Aug. 16, 2001 was supposed to be a normal summer day for 11-year-old Shannon Nicole Paulk of Prattville, Ala. Her mother, Marie Stroud, headed off to work that Thursday morning, leaving Shannon and her older sister, Lisa, at home. 
Paulk lived in the Candlestick Mobile-Home Park, and she was friends with nearly all of her neighbors. She knew every child and every parent that lived in the trailers lining the small-town streets.
August 2001 was a simpler time. Those that were alive did not know it yet, but they were living in the final days before Sept. 11. Paulk, however, never got to know the significance of the next month.
Stroud returned from work that evening, and Paulk was not home for dinner. This was extremely out of character and worried her family. By 9 p.m., Stroud called the police to inform them that her daughter was missing.
According to newspaper clippings from the time, citizens were shocked and horrified. Similar cases were unknown to the area in recent history. 
The city erupted in searches for the missing girl, and yellow ribbons adorned nearly every lamp post in the city to raise awareness for Paulk. 
Local police immediately took the case seriously, and "Shannon's Task Force" was formed.
Paulk was supposed to start school the following Monday, according to her aunt and the family advocate for the case, Janette Davis. 
"She was so excited about school starting," said Davis. 
School started and the weeks passed with no sign of Paulk. The catastrophic attack on Sept. 11 shook the world, although the world of Paulk's friends and family had been spinning slowly for nearly a month.
"I don't think Sept. 11 has altered the case one way or another," said Davis. 
On Oct. 6, 2001, rabbit hunters found the remains of Paulk's body, bound with rope, in a black plastic bag, in a wooded area on public hunting property about ten miles north of Prattville.
Clifford Zeigler, one of the hunters who found the body, told "The Prattville Progress" that he passed the bag multiple times, assuming it was just trash, before he realized what it held.
A funeral took place, and the family mourned her death as they prayed that her killer would be revealed and held accountable.
Paulk was a friendly, out-going little girl who saw everyone in her environment as her friend. She is remembered for visiting the trailers to ask her neighbors if they needed help with anything that day. In particular, she was known for visiting an elderly resident known as "Mrs.Mary" to help her bathe and brush the teeth of her small dog.
"Shannon was beautiful inside and out," Davis said. "Her heart was so kind. She was so forgiving to anyone that might hurt her feelings. Shannon always liked to help older people."
Investigators theorize that this child-like trust and kindness may have been the very thing that made her susceptible to predators. It is widely speculated that Paulk's killer was someone she knew and trusted.
Weeks, months and years have passed, and the killer of Shannon Paulk has still not been identified. Shannon's Task Force still meets regularly and the family has never given up hope that justice will be found for their loved one.
In the last five years, there has been a surge of interest in the case. In 2017, a grand jury met to investigate the case and to take advantage of the technological advances made in forensic DNA testing since 2001. 
Podcaster Mel Roberts debuted her show, "Cold Truth," in 2020. Her first season was on Paulk's case. She hosted a vigil in Prattville on the 19th anniversary of Paulk's death last year, starting a tradition that was carried on this year in honor of the 20th anniversary. 
Wesley Meyer, a local advocate for the missing and murdered and armchair detective, has taken the initiative to help Roberts and the Paulk family create an online community of supporters on Facebook. Meyer has been an essential part of efforts to bring answers to Paulk's case.
This year, he took the helm of planning the vigil. 
"For the 20th anniversary, I didn't want to let it go by without doing something," Meyer said. "It seemed that everyone felt it went well."
David Humphrey, the founder and chief executive officer of the Alabama Alliance For Human Trafficking and Child Safety attended and spoke to attendees about using situational analysis to prevent children being endangered.
Candlelit lanterns were released to honor Paulk as "Dancing in the Sky" played. 
Meyer states that investigators who were in attendance seemed hopeful that there will be updates about this case in the future. 
"I want everyone to know this case is unsolved," Davis said. "The one responsible has never been held accountable. I wonder how many other children he has hurt and murdered. We never thought anything like this could happen to our family, but it did, and we need justice for her."