A Predator's Playground
A resident accused her RA of sexual assault. Housing charged her $1,005 to move, and he kept his job.
Content Warning: This article includes depictions of sexual assault.
*Names have been changed to protect the privacy of people involved
Housing and Residence Life Mission Statement: The mission of Housing & Residence Life is to provide inclusive communities that engage students in exceptional living and learning experiences within safe, affordable, and well-maintained environments.
Anna's* Resident Advisor (RA) sexually assaulted her in January. They had been friendly during the fall semester. One night, Jackson* invited Anna to his room to watch a movie together. After falling asleep Anna woke up to Jackson's fingers inside of her.
Alarmed and confused she asked him what was going on. She explicitly told him she was not comfortable with this–just like when he had masturbated in front of her before.
"I just remember hurting," Anna said. "It was 2 a.m. when he woke me up doing that and my whole body hurt and was shaking–with rage and complete and utter defeat."
Jackson begged Anna to stay, but she left before he could hurt her any further.
The Housing and Residence Life website thoroughly explains the job of RAs as experts of student conduct and guardians of resident health and safety–yet the responsibility to vet RAs belongs to Housing. After Anna reported Jackson to Title IX, he faced zero personal or professional repercussions throughout the semester–at least, as far as Anna was aware. He maintained privileged access to all the halls on campus and keys to rooms…including hers.
Former Title IX Coordinator Kayleigh Baker, who left the university for unknown reasons on April 29, told Anna her case was one of sexual exploitation and sexual harassment. Anna chose not to report to spare her mental health; she knew the process was not friendly to victims.
Baker assured Anna that Housing could still investigate Jackson as an employee even if she did not report. Then, Baker gave her three options to remedy her situation: 1) move to a different floor in her hall, 2) move to the next hall over, or 3) move to a hall across campus. As an RA, Jackson would have access to any of these choices unless Housing implemented disciplinary action against him.
They did not, and Baker did not keep Anna up to date on Housing's awareness of the situation like she had promised her.
Stricken by fear of seeing her RA again, Anna wanted to move as far away as physically possible. Yet, she remained bound to her housing contract and had to stay on campus.
"I felt like [option two] was still too close," Anna said. "I haven't even gone to Mane Market because I don't go to that side of campus anymore."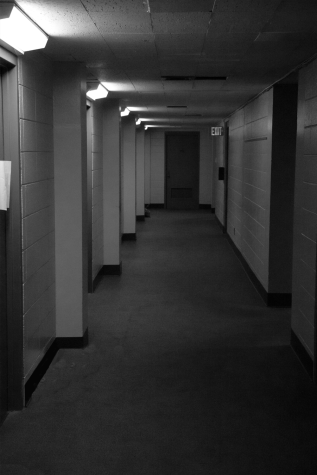 Choosing between the least of three evils, Anna tried to do what was best for her safety. She chose option three: move to a hall across campus. This option came with a $1,005 upcharge since her new Residence Hall was more expensive. Housing wouldn't cover the cost because she could have moved floors or dorms­–despite remaining in the same building/vicinity as her assailant.
Housing and Title IX also made Anna move out in 24 hours. Her sisters arrived to help her since Housing offered no assistance. Even after Anna's move, she feared Jackson using his benefits as an RA to hurt her or even her new roommate.
"He had the key to our dorm rooms," Anna said. "Which scared the crap out of me. It did not make me feel comfortable at all."
Since the Offices of Title IX and Housing and Residence Life coordinate remedies to Title IX complaints together, Housing was made aware of Anna's report against RA Jackson. However, Jackson remained in his position throughout the rest of the semester, continuing to earn a full room scholarship (equivalent to $4,392) and $2,700 stipend. Not to mention, his 24-hour, seven days a week access to the living, sleeping and showering arrangements of other young women on campus.
When asked about this situation directly, University Housing Coordinator Jennifer Sutton and Interim Title IX Coordinator at the time of this interview and Dean of Students Minnette Ellis both declined to comment.
"It scares me that he is still in a very big position of power," Anna said. "He was not fired. Nothing has happened to him."
In addition to her expensive move, Title IX also offered Anna the option of filing an No Contact Order (NCO) against Jackson. An NCO would prevent the two from having any form of interaction. However, according to the Title IX website, NCOs do not show up in university disciplinary records. They also do not prohibit individuals from accessing any areas of campus.
"It feels like [the NCO] is completely useless to me," Anna said. "Because I still see him on campus. I don't feel like it does anything for me. All it does is prevent him from talking to me–he can still be very much around me."
The Resident Advisor Job Description and Contract, available on the University of North Alabama website, states that to qualify for an RA position a student must have good conduct standing within the university. Yet, neither NCOs nor Title IX reports show up in a student's file. Unless an investigation concludes, then results will be included in their conduct report.
But only a handful of cases move beyond reports and into full on investigations because of the grueling process. Imposing sanctions on the assailant (the respondent, in Title IX lingo) can take months from when the initial assault occurred despite the process promising a "prompt" resolution in 90 business days.
"After all that I decided that I didn't want to go through with the investigation," Anna said. "I knew it was going to be a whole lot."
Additionally, Resident Advisors are prohibited from maintaining consensual relationships with their residents and would face possible termination for violating this policy. However, in the case of sexual violence, for which campus has a zero-tolerance policy (in theory), Housing defers "responsibility" to other divisions of Student Affairs: Title IX and Student Conduct.
Jackson willingly shared his history of sexual exploitation with Anna.
"He had already had a rape case against him," Anna said. "He said he had been not allowed on campus for a little while, but they eventually let him back."
Throughout the spring semester, Anna lived in fear of running into her assailant even with their no contact order. She stopped attending campus programming from the anxiety that she might have to face Jackson.
"When you're in [my] situation, you keep looking for them. You have to look everywhere for them," Anna said. "It was overwhelming so I wouldn't go to events. I feel like I missed out a lot on my freshman experience."
Anna will not return to UNA in the fall.
This investigation is ongoing. If you have more information about sexual misconduct on campus and would like to talk to The Flor-Ala, email Audrey Johnson at [email protected]
View Comments (1)
About the Contributor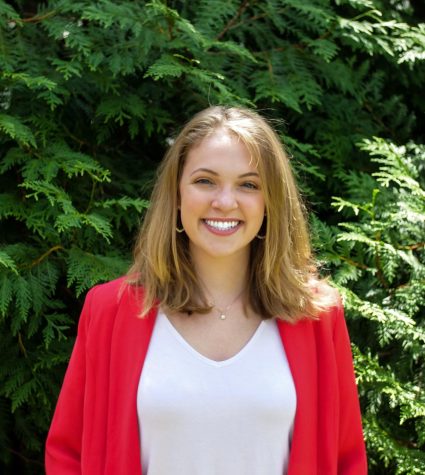 Audrey Johnson, Former Editor-in-Chief
Audrey Johnson is a senior double majoring in Mass Communication (Journalism) and History. She has written for The Flor-Ala since 2018 and was the Editor-in-Chief...