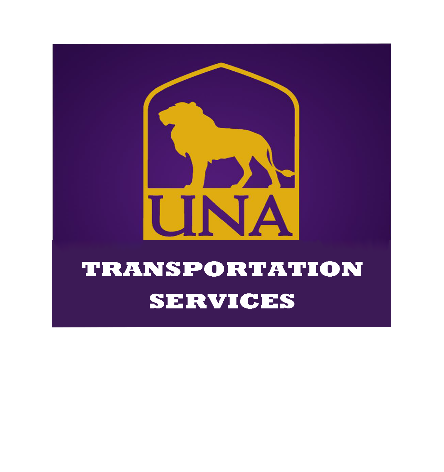 Earlier this month, the UNA Office of Transportation Services made the decision to end the Lion's Lift, an appointment-based ride-booking service. The service provided transportation to and from campus within a 3-mile radius and was widely used by international students and students with medical concerns.
"The University of North Alabama works diligently to provide for and anticipate student transportation needs," Michelle Eubanks, University of North Alabama spokesperson, said. "That landscape is changing, however, and, as a result of underutilization as well as ongoing increases in costs to operate Lion Lift, that service has been discontinued. A new transportation option will become available by October, and it provides a more sustainable model by providing on-demand options in more environmentally friendly vehicles."
In 2021, student Africa Haley underwent kidney transplant surgery. The following year, she decided to begin attending classes at UNA.
"I signed up with UNA, got accepted, and the only thing I needed assistance with was that at that time I was unable to drive due to my kidney transplant. I needed transportation…" said Haley. "I live way far out [from campus]. It was definitely needed for me, A, during my time of recuperation from the kidney transplant. And B, for the simple fact that I didn't have a vehicle, but I really wanted to attend school. That really eased a lot of extra stress…that actually helped me so, so much."
Availability on Lion Lift was scarce, and seats would often get booked up quickly.
"Even the office, they made it known; 'When you're booking a trip, make sure you do it, so you can have it in advance,'" Haley said. "It even says on the website, first-come, first-serve. It was there, you just had to make sure you got it in time."
When the service ended, students like Haley were left blindsided.
"Actually, when I first heard it, I didn't even think about myself," she said. "I thought about the international students; I thought 'What are they going to do?'"
Another student, Heather Day, depended on Lion's Lift because of visual impairments which stopped her from getting a driver's license. Like Haley, Day also remarked on how vigilant riders had to be in order to make sure they had reliable transportation for their daily lives. 
"I usually planned to have all of my rides scheduled about a week to two weeks in advance," Day said. "For classes and stuff, I would usually schedule for a month in advance, just to make sure I had a ride… Say I had a class around 10, and I wanted to [book a ride] the night before, it was not usually likely that there would be a spot still open."
Lion Lift became a necessity to Day's daily routine, as she oftentimes had to be at the university.
"To be honest, Lion's Lift provided me a little bit of my independence," she said. "I was able to go places, go to class, and stuff like that, without having to get a roommate or friend. Now I don't have that luxury."
Day also said she was not notified that the service was ending, and only found out the day before school.
"It being taken away without any notice was hard… I didn't find out until the day before school."