Herring living his dream at UNA
Most people, when thinking of who is responsible for helping athletes perform more effectively, the credit often goes to the head coaches. However, working behind the scenes is a team of strength and conditioning coaches who aid players in bringing out their inner strength, both on and off of their playing fields.
A 1985 graduate of the University of North Alabama, Steve Herring always knew that he wanted to become a strength and conditioning coach. Herring's first career was in sales and marketing, but around 15 years ago, he decided to change paths and pursue what he loves to do. 
He worked at Florence High School for nine years and Deshler High School for one year before arriving at UNA, where he has been employed for the past five years. 
"When I graduated from high school the issue was that, when I got to UNA, we didn't even have a weight room for football," Herring said. "We used equipment outside, but I still wanted to be a strength coach. It's funny that, all these years later, now we have a weight room, and I'm the strength coach."
All of the 14 sports teams here at UNA rely on Herring and his team of assistants for strength training and conditioning. Though each assistant is generally responsible for only a few teams, Herring oversees the training of all sports. He commented that, through training so many individuals, he finds it amazing how nontraditional weightlifting sports bring out great enthusiasm and intensity in the weight room. 
Herring and his team implement a variety of techniques into their training programs, from speed and agility to mobility training, and of course, the standard weightlifting. No matter the activity, the coaches are very strict on form. As strength coaches, the team must ensure that every player gets the most out of the exercise as possible and that players are challenging themselves without allowing their ego to outdo their capabilities. Another key function of this training is to ward off injuries.
 "Most people think that the strength and conditioning department is just all about lifting weights, but lifting weights and resistance training, one, helps athletic performance, and then the second thing it does is it really helps prevent injuries," Herring said. "Of course we want all of our athletes better, but then we want to prevent injuries as well. We want them to stay in the game. We don't want them hurt." 
It is a continuous goal for the coaches to not lose a player to a season-ending injury, and their training works to help achieve this.
Coaches are also responsible for keeping the players fired up. 
"The big thing as a coach is that you always have to bring the energy," Herring said. "So, when the guys come in at six o'clock in the morning, I can't be sitting in a chair, or one of my coaches can't be leaned up against the rack yawning." 
In fact, there is a yawn rule in the weight room: if players are caught yawning, they must perform ten push-ups – five regular, and five with someone on their backs. Coaches are not exempt from this rule, either, and this helps keep energy levels high. 
Above all else, Herring and his team focus on the details. To Herring, the more carefully a player performs a training technique, the better his or her abilities will be, leading to more efficiency during games. A statement that Herring works to drive home is that strength without explosion just makes someone a weightlifter, and UNA does not have a weightlifting team.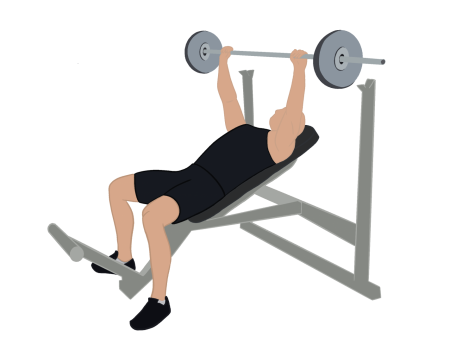 "I want all athletes," Herring said.
"It's not about being a weightlifter, it's about letting the weights make you more athletic."
He strives to create more athletic ability within every player, regardless of sport.
Though his job is to prepare players physically, Herring recognizes that playing a sport requires mental toughness as well. Every week, he puts a quote on his board. This week, the board displays, "It's all about mindset." 
Herring believes that, from the time players wake up to the time they go to sleep, they are in charge of their own emotions and reactions. Herring said that he takes a great deal of care in refining players' mental states as well. 
"Not only do we try to make sure that we get the weights out of it… what we do is a little in their head as well," said Herring. 
In order for a player to perform as well as possible, it is important for coaches to remove mental blocks and teach the significance of hard work and determination.
Hard work does not only translate into playing a sport, though. Herring strives to show players that they are capable of working hard in every area of their lives. Though he enjoys the weight room, Herring's favorite part of his job is seeing the players implement hard work both not only while they are at UNA, but also years later as they build success for themselves. He believes that, by teaching effort now, he is able to shape players' futures. He keeps in contact with many former players, and he expressed how proud he is of how far they have all come since graduation.
"The big thing that every strength coach has, including myself, is that we love seeing athletes get better – improving themselves, mentally and physically – and watching the fruit of their labor come out on the field, or on the court or whatever they do, and then, when it's over, the success they have in life," Herring said. "Those are the reasons that we are probably some of the luckiest people in the world to get to do what we do for a living."
Herring urges any students interested in the field to talk to a strength coach or intern to see what the profession is all about.